7.8% ABV.   Brewed 11/27/2016.
This was the second of two brews I created with my two sons-in-law in mind.  I loved my Mar O'Cit SMaSH (single malt and single hop) IPA so much that I decide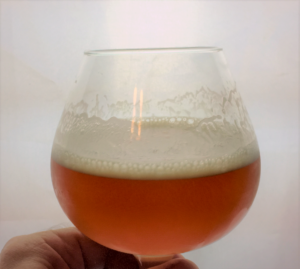 d to do a double IPA version for Christopher, my older daughter's husband.  Chris is quite fond of the hop as am I.
This came out just as delicious, but bigger, a bit heavier mouthfeel, and stronger. So citrusy, juicy, and aromatic – this is one I will repeat a number of times I'm sure. We certainly enjoyed it at Christmastime!
Here is my review: