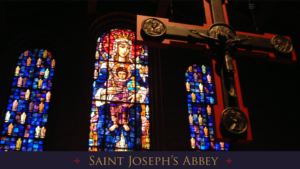 There are only 10 Trappist monasteries in the world – and the term Trappist is easier to remember than the full name of the monastic order: Order of Cistercians of the Strict Observance. Nine of the ten monasteries are in Europe with most of them in Belgium.  That leaves one – and that one, St. Joseph's Abbey, is in Spencer, Massachusetts.
While all the monks in the European Trappist monasteries were brewing unique, sought after ales, St. Joseph's brotherhood was making jellies.  A few years ago they decided to join their brethren across the pond in their zymergistic tradition. Their very first ale was a Belgian Single and they have shared the recipe so we home brewers can experience the labors of their fruit.  Plus, I already have the requisite haircut.
Here is my review of this refreshing brew.