Even when events don't evolve as planned, there can be serendipitous results. I have experienced that to some degree with every single brew to date.  I hold fast to important principles such as fastidious sanitation,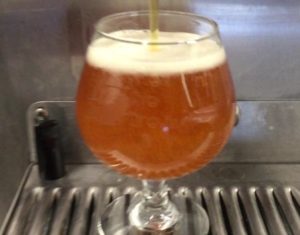 controlled fermentation temp, and large, happy yeast families – so when an unexpected hiccup or glitch occurs it doesn't need to spell the end of a good brew.
Such was the case with Brew 012 – another attempt at a New England IPA.  A less than optimal yeast strain coupled with a hardware/software error blew the shot at hitting the style, yet still resulted in an awesome ale.  Who cares what the label says as long as it is enjoyable – and this one certainly is!
Watch my review of Julie!